If you've seen my paintings, or my house, you already know I like skulls. Today's the day this obsession is most acceptable, Halloween! So for the occasion, I found 5 really adorable and girly (and not at all scary) skull tops for you to rock year round!
Vero Moda
Women's Floral Skull White Short Sleeved T-Shirt from
Box Clothing.
Buy here
http://www.box-clothing.co.uk/products/womens-floral-skull-white-short-sleeved-t-shirt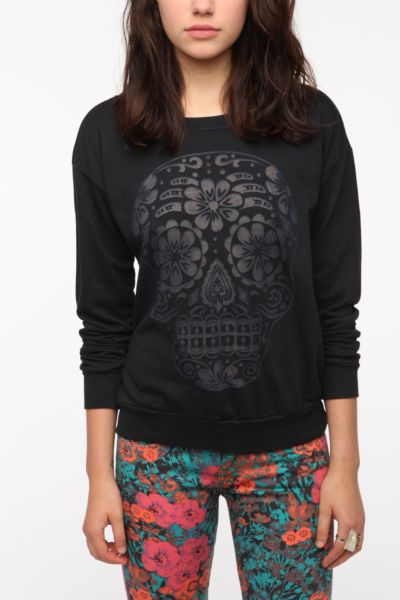 Happy Halloween!!!!!